Commercial
Residential

Maintenance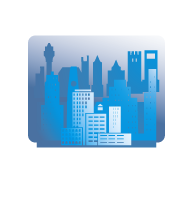 Commercial Installation
We are recognized by our comprehensive and complete installation package and complex installation works.
Our technicians and project manager will be on site to implent planned actions and monitor installation progress.
Testing and Commissioning
Proper testing and commissioning is vital for the completion of a project. This ensures the units are properly balanced and are able to deliver appropriate levels of airflow for safe usage.
To achieve this, our engineers carry out a series of system tests and checks to prevent possible disruption of the air conditioning units.
Get a Quotation!

Your Cooling Experience
Heating, ventilation and airconditioning upgrades
Installation, upgrades and servicing of Building management systems (BMS)
Building and fabric repairs and maintenance
Asset surveys
Health and safety risk assessments
Project Management
Specialist sub contract management
Porrtable Appliance Testing